Our practice works with industry-leading hearing aid brands. We have extensive knowledge of the latest hearing aids and technologies produced. Our substantial experience with hearing aid brands allows us to effectively recommend options that are optimal for your hearing health in everyday life. We are committed to recommending hearing solutions that are effective and supporting as you navigate daily environments, communication, and activities. Hearing aids are an important investment and we want you to be equipped with all of the information so you can make an informed decision on the device for you. The hearing aid brands we closely work with and the latest hearing devices they produce include the following: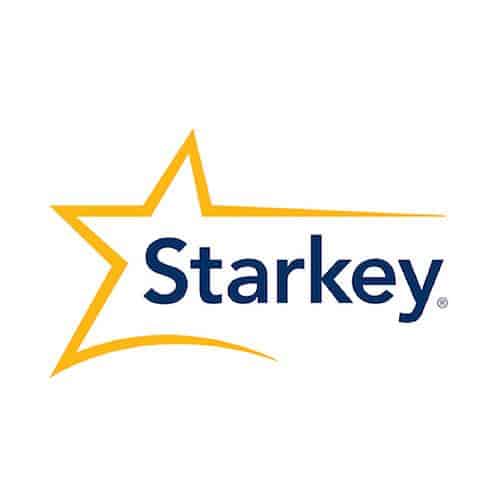 Starkey is the only hearing aid brand based in the United States. Known for producing innovative hearing aid technologies, Starkey's latest hearing aids include the Livio AI. This made-for-iPhone hearing aid is the latest version of the Livio series of devices. It is the first "healthable" hearing aid, enabling wearers to actively track physical activity. It is built with integrated sensors and maximizes artificial intelligence to proactively provide wearers with access to information about movement, physical activity, and brain health.  The Thrive Hearing Control is a feature in the smartphone app that this Livio AI comes with. This is where people can access all of the health and wellness features this device provides. In addition to this, the Livio AI offers tap controls, a mask mode feature that delivers enhanced sound communicated through masks, and tinnitus management. This hearing aid also comes in various styles including behind and in-the-ear options.
ReSound is a manufacturer that is committed to delivering natural and enhanced sound quality. Their latest hearing aid is the Omnia, a RIC device that focuses on clarifying speech communicated in environments with noise. Speech-in-noise challenges are common for people with hearing loss which makes navigating conversations in settings with background noise difficult. Omnia focuses on providing an effective solution by using cutting-edge technology to enhance speech understanding. The Omnia is equipped with technology that widens the sound environment (providing 360 mappings), efficient sound processing for faster detection, and narrowing the beamforming to provide greater precision of speech clarification in any given environment. This device provides 150% improvement in speech understanding supporting wearers to navigate environments with greater ease. Other features include a rechargeable battery option, Bluetooth connectivity, a virtual assistant, smart app to manage settings, and tap controls.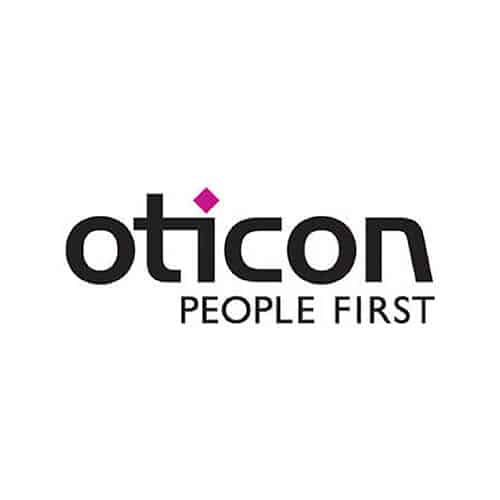 Oticon's hearing aids are built to support people with hearing loss who live active lives. Their latest hearing aid is the Own which is an in-the-ear (ITE) hearing aid that comes in additional styles, technology levels, and colors. The Own is equipped with Oticon's BrainHearing technology and Deen Neural Network. BrainHearing technology is designed to alleviate the brain's labor and processing effort by providing the clearest sound signals to process. It uses compression, spatial hearing, personalization, and minimized distortion features to provide the brain with auditory information that is as clear as possible. Oticon's Deep Neural Network (DNN) technology provides the brain with access to 12 million real-life sounds which offer complex and natural soundscapes, strengthening sound quality. Additional features include Bluetooth connectivity and a smart app to easily manage settings.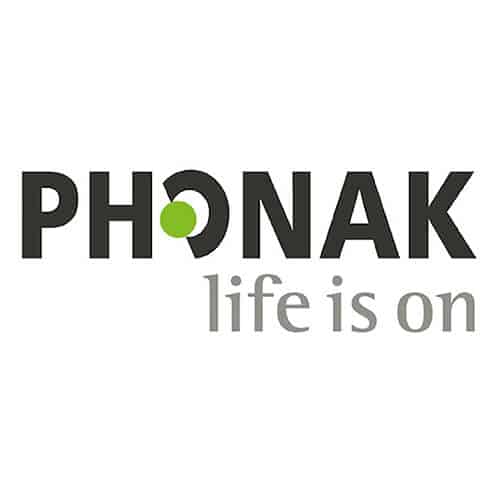 Phonak produces innovative hearing technologies that expand what hearing aids are able to do. Their latest device is the 
Lumity.

 
As with all Phonak devices, this newest model offers a number of industry-leading features including a rechargeable battery option, multiple Bluetooth connections, tap controls, smart app compatibility, and more. It is also designed to deliver crisp and natural sound with the help of noise cancellation and speech-enhancing features. Their latest devices are also equipped with motion sensors that detect when you are moving and adjust microphones accordingly.