---
Welcome to Morningside Audiology!
Our independently owned practice provides quality hearing healthcare that is invested in helping our patients live their best lives. We provide a suite of services that effectively diagnose hearing loss, treat your hearing needs, and support your overall hearing health. From comprehensive testing to access to the latest in hearing technologies, our goal is to provide tailored care and solutions.
Contact Us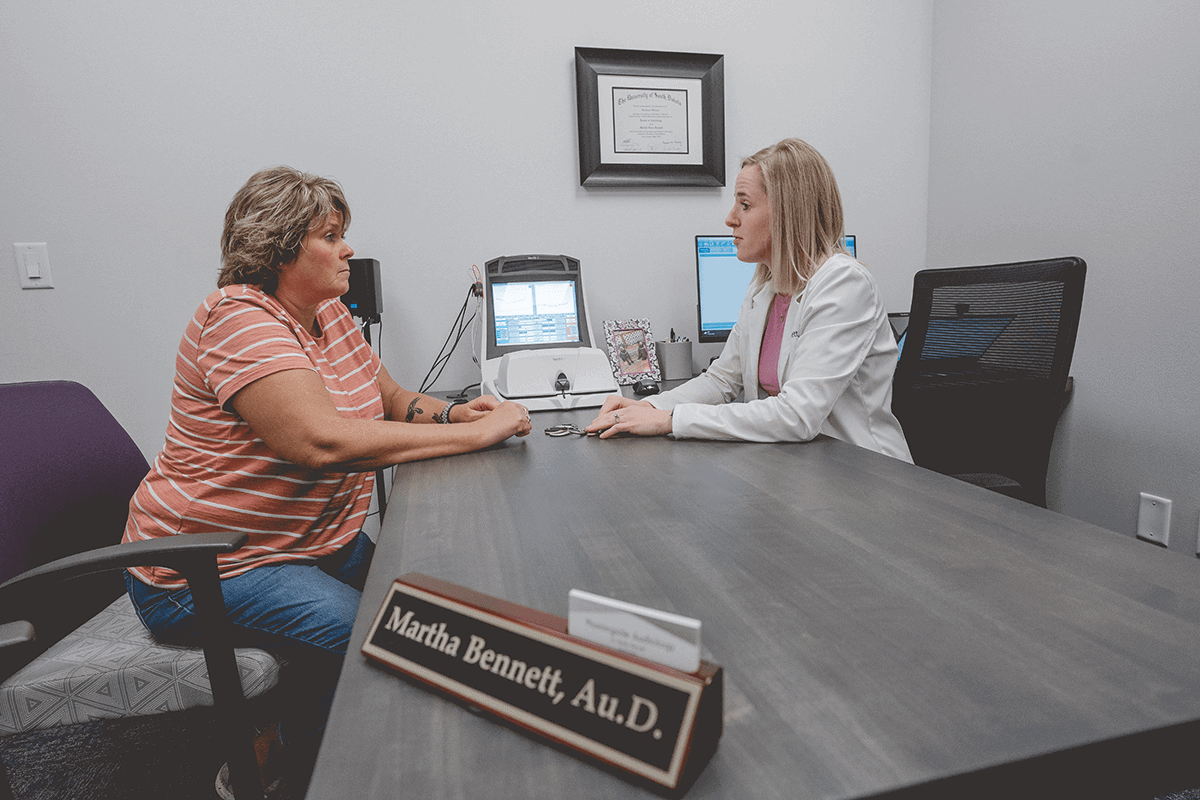 Dr. Martha Bennett Au.D., CCC-A
Morningside Audiology is owned and operated by an audiologist with extensive expertise. Dr. Martha Bennett, Au.D. is passionate about helping people reconnect with loved ones and life through treating hearing loss. Not only does she specialize in hearing health, but also shares the lived experience of hearing loss. Dr. Bennett lives with bilateral hearing loss, which allows her to understand the challenges that others must navigate. Our practice is committed to meeting and supporting these needs.
Learn More
Experiencing tinnitus (ringing noise in the ears), struggling to keep up during conversations with loved ones, or finding yourself feeling left out during social gatherings can be an overwhelming and isolating experience. But it is important to know that you are not alone. Over 48 million people have hearing loss or nearly 1 in 6 people. We understand the many ways that hearing loss can affect everyday life, relationships, and health. Hearing is an essential way we navigate daily environments and it is also a vital component of health. Fortunately, some solutions can change the trajectory of your hearing health and enhance your quality of life.
Treating hearing loss offers countless life-changing benefits that help people live active lives. There are hearing solutions that alleviate symptoms and transform your hearing health. Treatment increases the capacity to hear and navigate communication which has multifaceted effects. This includes improving relationships, supporting social connections, and boosting overall health. Treatment can help restore your sense of self and enable you to live actively.
Learn More
---
Our practice empowers our patients to prioritize their hearing health. We provide wraparound services and tailored treatment options that transform hearing. Morningside Audiology offers: